Interesting antique didone font: Valentina
Valentina is a antique didone typeface that follows some of the canons proposed by Bodoni in the eighteenth century but incorporates many of the characteristics of the antique Spanish punches of the time. I enjoyed playing with some of the 125 alternative lower cases and the 46 ligatures: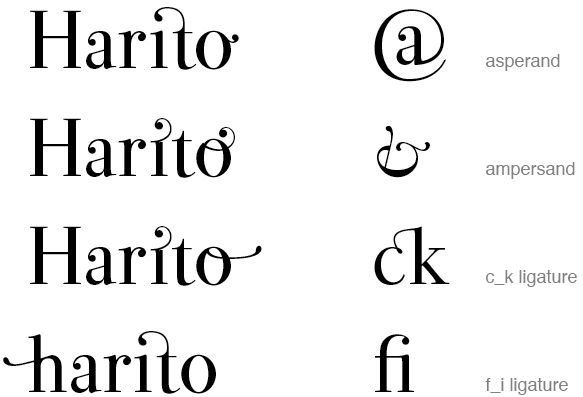 Valentina is a beautiful typeface created by Pedro Arilla as a tribute to his grandmother.
Valentina was a finalist project at Premios Josep Albert Mestre,
most appreciated projects of 2012 on Behance and one of the 100 Greatest Free Fonts Collection for 2012 on Awwwards.

Download OTF file
You can download this font here, for nearly free! (For minimum donation of 1 $, and if you wish, you can also donate few dollars to acknowledge the creative work.)
Version
Valentina-Regular 1.0 includes:
Upper case.
Lower case.
Alternative lower case.
Decorative and discretional ligatures.
Upper & lower case numerals.
Symbols and punctuation marks.
License
You can:
Use this font in personal designs.
Use this font in commercial designs.
You can not:
Redistribute this font by any means without explicit consent of the author.
Modify this font for redistribution because it is property of the author.