Intranet Design for DEPUYSSYNTHES
Unified brand experience
Fostering corporate culture
Knowledge management
Always find the most up-to-date information, policy, customer information, sales decks, legal requirements, industry guidelines, announcements, from anywhere at any time.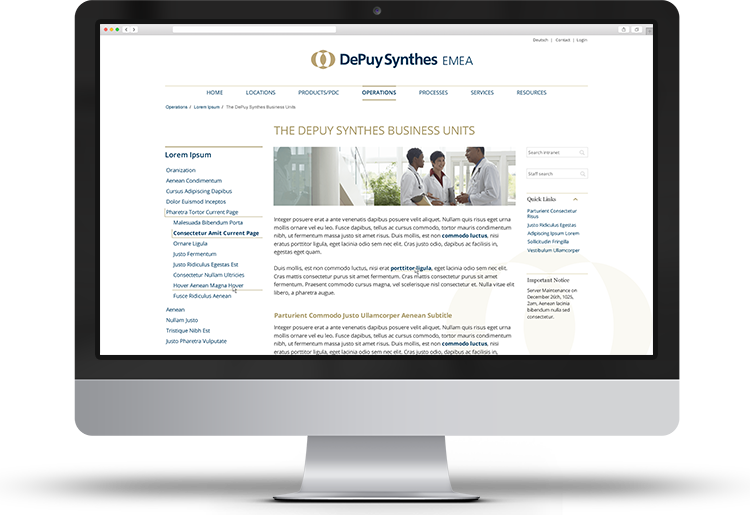 Intranet Design for Tamedia
A consistent brand experience: personalized dashboard and content to deliver secure information to specific employees at the right time.
Wiley, longtime head of design for Google's search products, says, "Beauty itself has utility. That was a big part of our internal recognition. What beauty brings to function is hierarchy, what's related to each other, and how things are related."
News ticker, news articles and deployment of social networking features
Mega fast and comprehensive life-search
Highly personalized dashboard, with widgets that can be added by every employee in accordance to their needs and work flow.